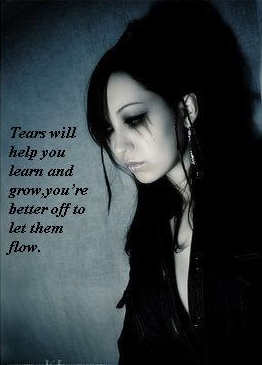 Tears falls by reaction of happiness or sorrow... Some says tears will help to release your sadness and lighten your sorrow... But some will keep smiling even the body and soul are in damn pain..but how often do we find those gifted creature? I've knew someone that I would call 'her' rare in human species. 'Her' is so mind powerful when 'her' was able to manipulate the emotional until 'her' surroundings doesn't realize what is 'her' dealing with.
I personally reluctant showing off my tears to anyone...kind of weakness when I was seen in tears even how easy for my tears to fall out. I would rather cry out loud without anyone seeing me in such a sorrow....I used to cry till I fall asleep and woke-up pretend that the sorrow has gone with the dream.... But it never be gone...ever...yet...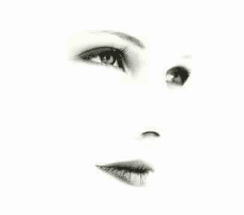 Time pass by and then I realize that the tears has become my buddy... which has taught me to learn and grow...and go with the flow...