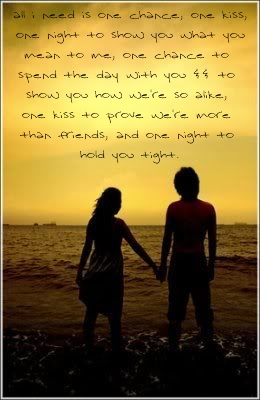 How often we hear a love story end with happily ever after in real life. Some will stay forever with their love and suffer, but some decides to leave the love even how much they hate to say goodbye.

What is the purpose of sticking but keep annoying and hurting each other. Being hurt by someone who you loves are much more painful than your great enemy in life..believe me this is so true.

Some would says that the 'Love will conquers all', but how do they really define that 'conquers all'? Love is so great, so wonderful and don't forget that it could turn so very very painful...only the stronger will pass thru, be it either victory or subside in the journey of love.
And as for me...my love will never die even i'm dying to pursuit for the greatest love.