'karoking' with my McDD...
Aku nyanyi memang tk sedap, pitching ke lautan atau ke gunung merapi... huru hara jadiknye. Tapi aku suka muzik, bila dengar muzik je, badan mula lah nk bergoyang mengikut rentak... huhu... let's dance baby...

McDD loves to sing, selalu nyanyi2 dalam kete, dlm tepon... haaaa apa lagi.... jom karoking la... kat mana? RED BOX, Tebrau City la. Actually tk plan pun nk ber'karok' tapi sementara nk layan midnight movie, kita layan karoke dulu...
McDD sangat busy ber 'shalalala'

dan aku busy dgn 'chomp chomp chomp'
..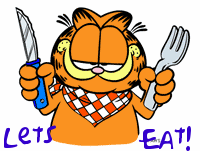 .... yayaya...
dan yang paling penting, we have so much FUN .....