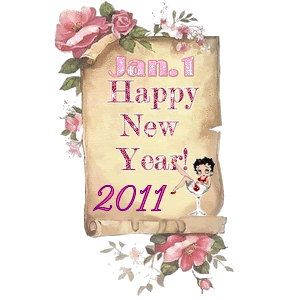 Count down for the year end of 2010 is just around the corner... yeah, 7 days more to go. There are moments that I would need to review and do some post moterm. I need to learn from each mistakes that has become a history and to sustain the glory for each victory that I have captured thoroughout this year, so far.
What else could I do to make a Better Tommorrow ? Let me see....hmmmm
*
repeat the same mistakes
*
compare with others
*
being hunted by the past life memories
* MORE LOVE
* MORE forgiveness
* MORE Optimist
* KEEP healthy

* KEEP 'Hot and Sweet'

* KEEP confident
Arhhhh.. those are very common issues in general, nothing new nothing great. But personally it just to be a REMINDER for me.
What about my wishlists for year 2011?

Ermmm... It will be a loooooooooooooooooooooooooooooooooooong lists... However, to avoid a massive dissappointment in the near future, i decided to keep it short and sweet lists.
* To Love and Be Loved MORE in any relationship

* Be focus on my ANNALICIOUS Homemade

* To own HOME SWEET HOME

That's all I suppose, because if I continue to type more, it is not gonna be a Short and Sweet anymore...
Wishing all of us a better life in 2011 !!
LOVE